English Civil War (2h 56min, jan 3, 1642 y – 3h 23min, jan 10, 1649 y)
Description:
The English Civil War was caused by the unhappiness of the Parliment with the abuse of power by King Charles. This unhappiness became civil war and England was divided. In the end, Charles was executed for treason. Although this event was morbid, it symbolizes the decline of absolute monarchy.
Added to timeline: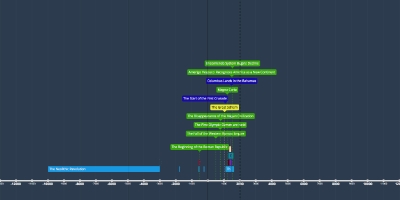 World History Significant Events Timeline
Contained in this timeline are twenty events in the history ...
Date: