The Life of Cyrus the Great (13h 37min, feb 14, 585 y BC – 3h 12min, feb 21, 529 y BC)
Description:
Cryus the Great, ruler of the Persian empire and a tolerant leader, expanded his territories greatly over his rule, due to his military genius. However, this is not what he is most known for. His legacy is one of kindness and acceptance, especially for his time. Cyrus the Great treated the people he conquered with respect.
Added to timeline: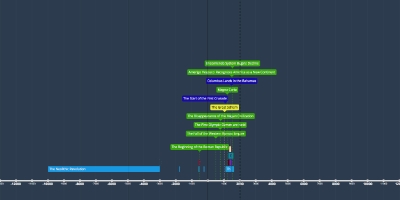 World History Significant Events Timeline
Contained in this timeline are twenty events in the history ...
Date: