The Neolithic Revolution (20h 32min, apr 16, 10000 y BC – 1h 20min, jun 18, 3000 y BC)
Description:
During this time period, people discovered and began to use farming. They also began to domesticate animals. These events led to the establishment of early civilizations. The Neolithic Revolution marks the beginning of humans having a home.
Added to timeline: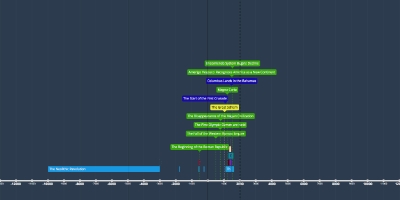 World History Significant Events Timeline
Contained in this timeline are twenty events in the history ...
Date: