Early Florentine Renaissance (dec 20, 1348 – oct 21, 1480)
Description:
The early Florentine Renaissance grew away from Medieval ideas. In the Medieval Era, life was hierarchical and stagnant. A "great chain of being" held people in place, where they would remain for life. Order, obedience, belonging, and structure governed everyone's lives. People couldn't grow, change, or progress, which promoted stability but discouraged any sort of individual momentum. While this was considered safe during Medieval times, these ideas acquired a negative connotation once the Renaissance started. Instead, the power of the individual was born.
"Renaissance" means rebirth; as the world changed, a rational, Greek perspective emerged. This time period encouraged rationality -- calculation, thought, civilization, science, reason, and consciousness. It is known as the time period that housed humanism, the discovery of individuality.
Giotto, Masaccio, and Donatello are considered the three most important figures in the Early Florentine Renaissance.
Added to timeline: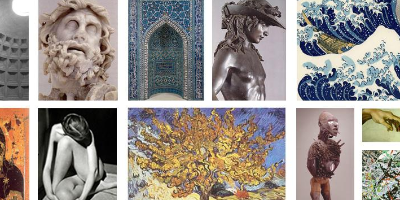 Art History
Art eras are each differently colored, and artists correspon...
Date: