van Gogh (sep 14, 1880 – oct 8, 1890)
Description:
Vincent van Gogh was a Dutch Post-Impressionist painter. In 1880, he quit his job to pursue a life as a painter. The many friendships he attempted to make with fellow post-impressionists failed; even his brother grew tired of him at times.
He moved from Paris to Arles in 1888, inviting several artists to join him and make an artistic community. Only Gauguin showed up, but only stayed for three months. When he left, van Gogh had an acute mental breakdown and cut his ear off. He was hospitalized and later sent to an asylum, where he painted The Starry Night. On July 27, 1890, he shot himself in the chest, lived for 30 hours afterward, and died on July 29.
His artistic style started as dark and slowly became bright and colorful. He's known for his wide brushstrokes and swirling lines. His artistic career was at it speak in 1888, in which he painted hundreds of scenes. He returned to themes again and again.
Added to timeline: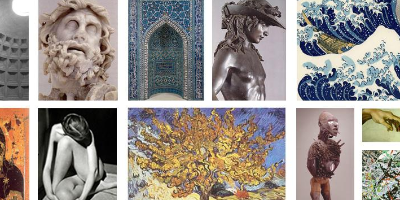 Art History
Art eras are each differently colored, and artists correspon...
Date: