Gauguin (feb 23, 1879 – mar 19, 1903)
Description:
Paul Gauguin was a French Post-Impressionist painter. Toward the end of his life, he spent much of his time in Tahiti, where he adopted a simple, primitivist style. He believed in painting from memory rather than sight. He also visited van Gogh for several months, though the arrangement was not pleasant for either of them.
He is influential on the French avante-garde artists as well as Picasso, Bernard, and Matisse. He adopted lines from Manet and bits of Pissaro's distinct, calculated style.
Added to timeline: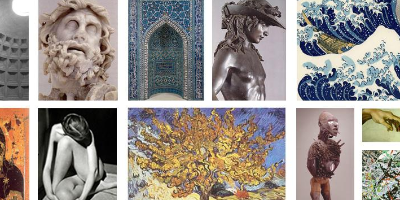 Art History
Art eras are each differently colored, and artists correspon...
Date: