Goya (may 14, 1771 – jun 7, 1821)
Description:
Francisco Goya was a Spanish Romantic painter who wasn't afraid to experiment. He was contemporaneous with David. Starting in Rococo and developing during the French Revolution, he, however, reverted back to his previous style after France became stable again. He is sometimes considered romantic, but his work gets quite dark.
His art is loose, open, and human. He did several wood cuts and his portraits are remarkable.
Added to timeline: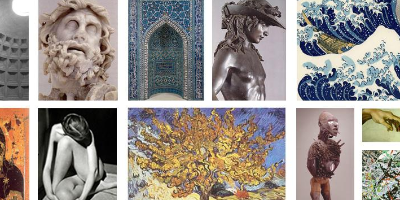 Art History
Art eras are each differently colored, and artists correspon...
Date: