Blake (oct 25, 1786 – nov 18, 1825)
Description:
William Blake was an absolutely original English Romantic painter and poet unrestrained by tradition. His work contained philosophical and mythical undercurrents. He was influenced by the ideals of the French and American Revolutions.
People in his artwork appear almost reptilian with their muscles.
Added to timeline: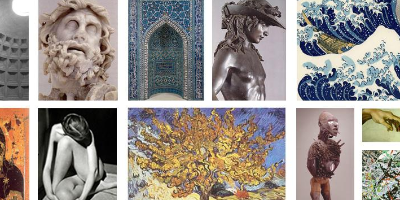 Art History
Art eras are each differently colored, and artists correspon...
Date: