Romanticism (jun 23, 1770 – jan 17, 1848)
Description:
As the Industrial Revolution spread its rigid ideas, the art movement known as Romanticism was born. It fought the human degradation of industrialism and served as a reaction to its stern cruelness. It is considered an art movement that is one with nature. Common themes included:
- nature
- originality
- darkness
- foreboding
- mystery
- imagination
- irrationality
- dreams
- exoticism
- decadence
- escapism
- frenzied movement
- individuality
- creativity
Added to timeline: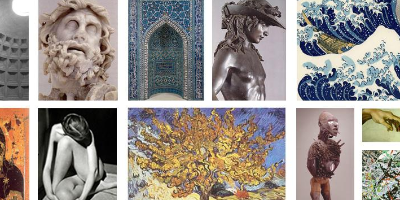 Art History
Art eras are each differently colored, and artists correspon...
Date: