Dalton (jan 1, 1803 – jan 1, 1897)
Description:
An English Chemist
He formed the first Atomic Theory.
Theory:
The atom was too small to see the atom. He repronounced the idea that all matter is made of Atoms.
He said that they were indestructible and uncuttable. He said that a given element are exactly alike.
Atomic Model: Billiard Ball
Analogy: Pole Balls
Added to timeline: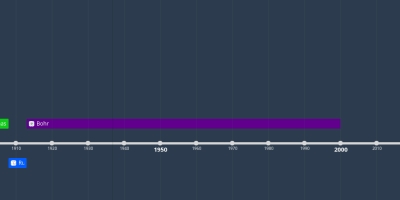 The Timeline of Creation
Scientists, their years, and their accomplishments
Date:
Images: