Kaptanın Seyir Defteri/Journal ( Jak Akdemir) (12h 30min, may 18, 2017 y – 13h 30min, may 18, 2017 y)
Description:
Bu hafta kaptanın seyir defterinde Jak Akdemir, Antigua Sailing haftasının 50. yıldönümü için geçen hafta gittiği Antigua & Barbuda'yı anlatacak. Yarışta, 32 ülkeden 150 takım ve 1500 yarışmacı yer aldı. Jak bir sonraki yarış için ATÖLYE takımını kurmanın vaktinin geldiğini düşünüyor :)
Yaşadığı genel deneyimleri, yarışma kültürünü dinlemek üzere Perşembe günü oturma odasında buluşalım.
//
Last week Jak was in Antigua & Barbuda for 50th Anniversary of Antigua Sailing week. Over 150 teams and 1500 competitors from 32 countries were racing. It's time to race in next regatta as Team ATÖLYE :) Jak will briefly talk about the overall experience, parties and racing culture.
Added to timeline: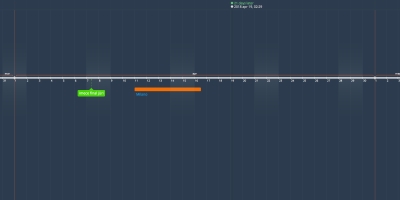 reflect
Date: