StartUp Grind (18h 30min, may 23, 2017 y – 21h 50min, may 23, 2017 y)
Description:
İyzico, 2012 yılında, farklı alanlarda hizmet veren çeşitli büyüklüklerdeki e-ticaret şirketlerine, kolay ve güvenli ödeme yönetim platformu sunma amacıyla Barbaros Özbuğutu ve Tahsin Isın tarafından İstanbul'da kuruldu. Avrupa'nın saygın şirketlerinde uzun yıllar önemli pozisyonlarında görev alan Özbuğutu ve Isın, bu alandaki tecrübelerini iyzico ile Türkiye pazarına taşıdılar ve tamamen bu pazara adapte olmuş inovatif bir platform oluşturdular. Barbaros Özbugutu, sektördeki tecrübelerini, son zamanlarda aldıkları yatırımları, pazardaki son gelişmeleri aktarmak üzere 23 Mayıs Salı 18:30-22:00 saatleri arasında Startup Grind'in konuğu olacak.
ATÖLYE'den katılacağını bildiren ilk 5 kişi etkinliğe ücretsiz katılım hakkı kaznacaktır.
Baran Yıldız: baran@atolye.io
//
iyzico was founded by Barbaros Özbuğutu and Tahsin Isın in 2012 in Istanbul with the aim of providing a secure payment management platform to online companies of different sizes operating in different industries. Özbuğutu and Isın, having previously been in important roles in Europe's most reputable companies, brought their experiences in this industry to iyzico, founding an innovative platform perfectly adapted to the Turkish market. Barbaros Özbuğutu will be the guest speaker in this month's Startup Grind, through which he will discuss his experiences in the sector, the latest investments in iyzico, as well as the latest trends in the market.
The first 5 people who will be participating in the ATÖLYE will get free participation in the event.
Baran Yıldız: baran@atolye.io
Added to timeline: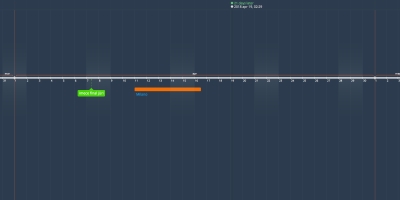 reflect
Date: