Cultural Management - Talk (18h 30min, apr 13, 2017 y – 20h 30min, apr 13, 2017 y)
Description:
İstanbul Bilgi Üniversitesi Kültür Yönetimi yüksek lisans programının Perşembe Konuşmaları serisi, bu hafta ATÖLYE'de. İKSV'nin "Kültür-Sanatta Katılımcı Yaklaşımlar" raporunu kaleme alan Dr. Ayça İnce'nin moderatörlüğünde gerçekleşecek konuşmada katılımcılar arasında ATÖLYE İletişim Yöneticisi ve kültür.limited kurucusu Emre Erbirer, DECOL'un kurucusu Nebi Cihan Cankaya ve Faprika'nın Kurucu Ortağı Umut Kurç yer alıyor.
//
The Thursday Interview series organised by İstanbul Bilgi University Cultural Management Master's Program, is coming to ATÖLYE. Having authored IKSV's "Participatory Approaches in Culture & Art" report, Ayça İnce will moderate a talk by participants including Emre Erbirer, Communications Coordinator at ATÖLYE and founder of kültür.limited, Nebi Cihan Çankaya, founder of DECOL, and Umut Kurç, co-founder of Faprika.
Added to timeline: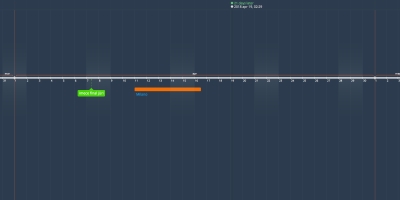 reflect
Date: