Makerlab Oryantasyon Workshop (18h 30min, may 24, 2017 y – 19h 30min, may 24, 2017 y)
Description:
Makerlab Sorumlusu Ayşe Esin Durmaz, Makerlab oryantasyonlarına devam ediyor. Makerlab'de ne yapabiliriz, makineler ve aletler nerede durur, ne gibi güvenlik önlemleri almalıyız, gibi soruları yanıtlayacağız. Makerlab'de bulunan aletlerin özellikleri ve kullanımlarını öğreneceğiz. Makerlab'e arada uğrayıp, "ben de geleceğim bir ara!" diyenler, bu workshopun en önemli davetlileri. Yapmak ve üretmek için ilk adım Makerlab'in havasını solumaktır diyor ve oryantasyona bekliyoruz.
--
Makerlab Associate Ayşe Esin Durmaz continues her orientation program for Makerlab. We will find answers to questions such as: "what can we do in Makerlab, where are all the machines and tools, what sort of security measures should we take?". We will learn the ABC's of all tools and their purpose. To everyone who occasionally drops in at Makerlab to say "I'm planning to come sometime soon!", this orientation is for you. We say, "The first step towards production is to enter the premises of Makerlab", and with this thought, invite you inside.
Added to timeline: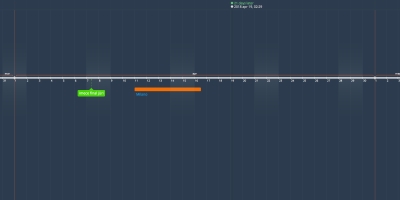 reflect
Date: