WAPEPE NAVIGATION CHART (jan 1, 1900 – jan 1, 0)
Description:
Sailors from the Marshall Islands relied on celestial navigation.
These Navigational charts were usually created to teach the younger generations how to navigate the waters that surrounded them.
These charts showed schematic diagrams of the ocean currents and the charectoristic wave patterns encountered between the islands.
Added to timeline: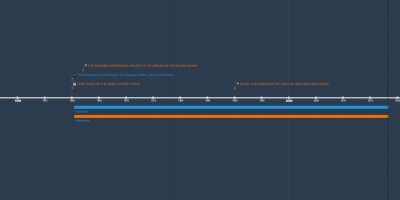 Art History 28
Date:
Images: