Caravaggio (jul 8, 1593 – apr 8, 1610)
Description:
Caravaggio was an influential Italian Baroque painter who formed a genre within the Baroque era of his own. His art reflects his violent life: he killed a man and was arrested 60 times throughout his life.
His work is powerful, beautiful, stately, and moving, offering an access to spirituality. Instead of sketching his subjects before he painted them, he scored the canvas with the handle of his brush, using the marks as lines. He made the everyday monumental and the smallest moments profound, a recurring theme in the Baroque era. His scenes were intimate and personal with elements including tenebrism (high contrast of black and white), drama, light, silence, and psychological naturalism. His compositions are excellent.
Added to timeline: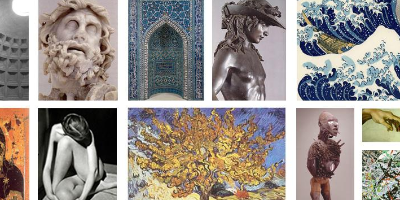 Art History
Art eras are each differently colored, and artists correspon...
Date: