Leonardo da Vinci (feb 13, 1472 – nov 14, 1519)
Description:
Leonardo da Vinci was an Italian High Renaissance painter. He is considered an artist as a polymath. He was curious, something Michelangelo and Raphael were not, and had the experiences of a businessman. He used light as everything in his work; he truly understood light and used very few lines, a term called chiaroscuro. His art was specific and and accurate. but he is known for his hazey backgrounds, known as sfumato.
Added to timeline: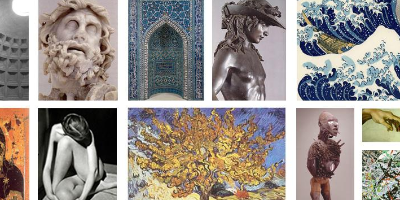 Art History
Art eras are each differently colored, and artists correspon...
Date: