The Great Fear (jul 19, 1789 – aug 3, 1789)
Description:
Rumors of the nobles planning to pay outlaws to terrorize the peasants spread after the storming of the Bastille. Peasants attack nobel manors.
Added to timeline: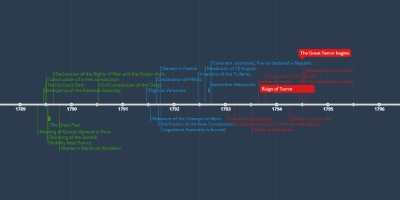 French Revolution Timeline
30 major events of the French Revolution, divided by stages:...
Date: