John Dalton (sep 6, 1766 – jul 27, 1844)
Description:
Came up with the Billard Ball model.
-Atoms are small indestructible, indivisible particles that cannot be created or destroyed (Law of conservation of mass).
-Everything is made up of Atoms.
-Atoms of the same element look alike, have the same mass and act alike.
Added to timeline: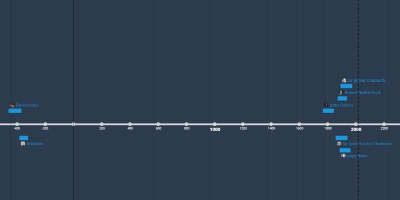 My Chemistry Timeline
Date:
Images: