Ada Lovelace (jan 3, 1843 – jan 1, 1852)
Description:
- Ada Lovelace was the first computer programmer who working with Charles Baggage. Most of her work contributed to creating the subfield of Scientific Computing.
- I think one of a reasons that made her famous is she her work on Charles Babbage's Analytical Machine.
Added to timeline: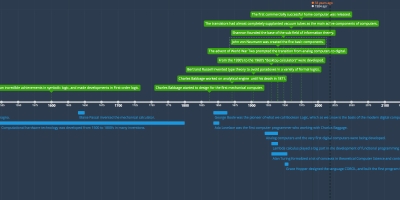 Zhang, Rui (Ella) - History of Computer Science
Date: