Cocaine praised as miracle cure (apr 3, 1884 – mar 12, 2007)
Description:
Around 1884, the American medical community embraces cocaine as a miracle cure for a variety of ailments, including—ironically—addiction to morphine and alcohol. The New York Times reports on the new wonder drug, saying, "The new uses to which cocaine has been applied with success in New York [...] include hayfever, catarrh and toothache and it is now being experimented with in cases of seasickness. [...] All will be given to understand that cocaine will cure the worst cold in the head ever heard of." https://www.shmoop.com/drugs-america/timeline.html
Added to timeline: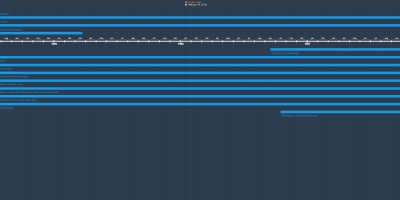 History of drug use in America Timeline
A historical timeline of drug use in American culture and hi...
Date: