German Appeasement (jan 1, 1935 – jan 1, 1939)
Description:
Appeasement was the allied countries meeting Germany's demands in order to prevent conflict.
The allies gave up part Czechoslovakia in hopes that they would stay neutral. This appeasement lasted around 2-4 years.
Causes
1 - The allies want to keep the peace in Europe.
2 -The failure of the League of Nations.
Effects
1 - In the end this appeasement failed, and Germany invaded Poland anyway.
2 - WW2
Added to timeline: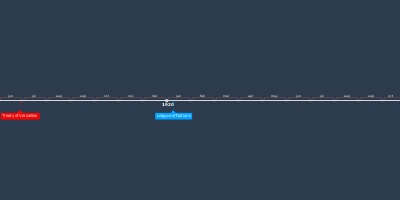 ww2
Date: