Weimar Republic (feb 6, 1919 – feb 6, 1933)
Description:
The Weirmar Republic was Germany's government from the end of World War 1, all the way up to the rise of the Nazi Party. This new government was formed after Kaiser Wilhelm the second resigned.
Causes:
1 - The main contributor to the Weirmar Republic being established was Kaiser Wilheim II's abdication. He resigned shortly after the seize fire of World War 1.
2 - Germany wanted to be a democracy and give genuine power to German adult citizens.
Effects:
1 - The Weirmar Republic's lack of action caused the Nazi Party to be voted in as the new government.
2 - A lot of people in Germany were outraged by how unfair the Treaty of Versailles was. They were mad that the Republic had signed it. Causing them not to trust it, and vote in Hitler.
Added to timeline: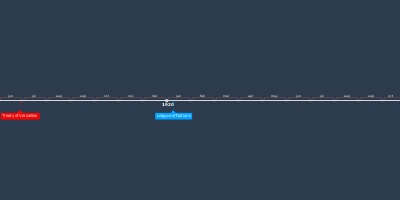 ww2
Date: