John von Neumann (dec 28, 1903 – feb 8, 1957)
Description:
John von Neumann was a hungarian mathematician that contributed heavily to computer science.
REASONS WHY THIS IS IMPORTANT:
1) He wrote an important paper on Game Theory, a theory that would later apply when developing intelligent AI for video games
2) He came up with an idea of how a machine could copy it's own code to make another machine, which would later be used in the field of Genetics (because that's how DNA works.)
3) He created a modified version of ENIAC that could store data and used binary arithmetic instead of decimal numbers. This design would lead to our modern, stored-program computers.
Added to timeline: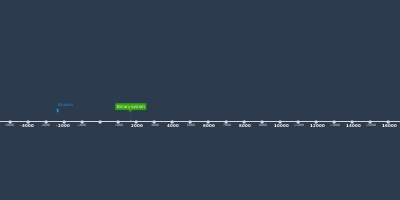 Computer programming timeline
Computer programming, am i right?
Date: