Steve Jobs (feb 24, 1955 – oct 5, 2011)
Description:
Steve jobs, co-founder of Apple, was one of the most influential people to the evolution of modern technology.
REASONS WHY THIS IS IMPORTANT:
1) The Apple II was by far the most successful of the early home computers
2) The iPod, iPad, and iPhone were superbly innovative and changed the market for mobile phones and media players
3) He heavily funded Pixar animation studios, which went on to become one of the most successful digital animation studios ever.
Added to timeline: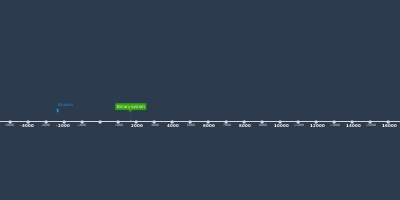 Computer programming timeline
Computer programming, am i right?
Date: