Process Improvement and Computer Based Training (jan 1, 1990 – jan 1, 2000)
Description:
Performance improvement and performance support was a fast-growing trend in the '90s.
Rapid prototyping was also first seen during the 1990s. In this process, training materials are prototyped quickly and then revised through rapid testing and iterations.
Computer-Based Training (CBT) delivered via CD-ROM became a common vehicle to deliver interactive training.
Added to timeline: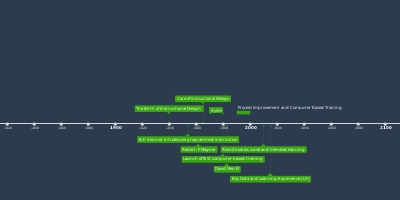 IDT History
Date: