Second Great Awakening (jan 1, 1790 – jan 1, 1840)
Description:
Who: Southerners, slaves, white owners, Finney, Cartwright.
What: Religious revival starts in Burned Out District of New York and spread south amongst slaves and white southerners. Leads to new Protestant sects.
Where: New York, Southern states.
When: 1790s-1840s.
Why: Created a distinctly African American brand of Christianity, used by slave owners to control slaves.
Added to timeline: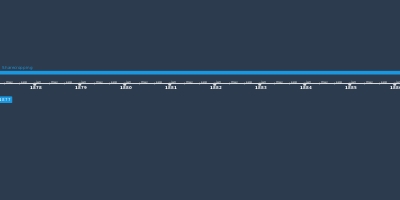 Units 1-5
FF
Date: