Enlightenment (apr 1, 1620 – nov 1, 1800)
Description:
Who: Locke, Montesquieu, Rousseau, etc.
What: Intellectual movement where thinkers tried to apply principles of reason and methods of science to all of society.
When: 1600s - 1700s.
Where: Europe, spreads to colonies.
Why: Widespread ideas that were entirely separate from religion, influenced American political leaders and documents - Declaration of Independence, Constitution, Bill of Rights. Basis of republicanism and American Revolution.
Added to timeline: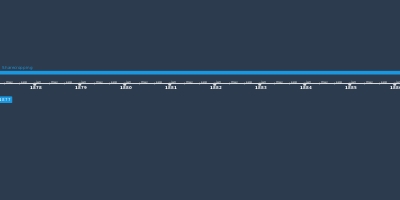 Units 1-5
FF
Date: