Reconstruction Amendments (dec 31, 1864 – jan 1, 1870)
Description:
Who: Radical Republicans, Former Slaves
What: 13th-15th Amendments: Slavery, Citizenship, Voting for all males. Conflict between congressional and Presidential reconstruction of southern states. 15th Amendment was opposed by women's rights groups.
When: Ratified 1865, 1868, 1870
Where: US
Why: Accomplished immediate goal of reconstruction (rights and reunification) federal protection of rights for African Americans.
Added to timeline: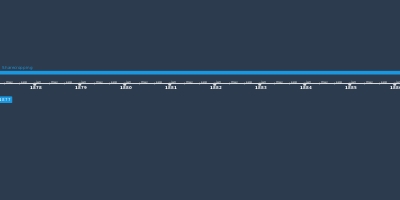 Units 1-5
FF
Date: