Financial/Career Counseling (oct 14, 2019 – dec 14, 2019)
Description:
Writes guidepost document. Co-financial meeting with financial planner, P1 Starts career modules and has meeting with career counselor. P2 Thinks about skills and starts to write specific examples.
Added to timeline: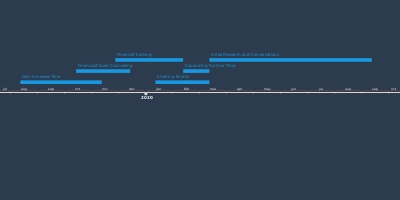 Guideposts
Expected duration for steps towards starting our joint resea...
Date: