Oaxaca City for Baby (jan 12, 2020 – feb 15, 2020)
Description:
We will be 10 hours away in Oaxaca City for the birth of our baby. We will be at Casa Compasiva )http://birthcenter.blogspot.com/) for the birth.
Added to timeline: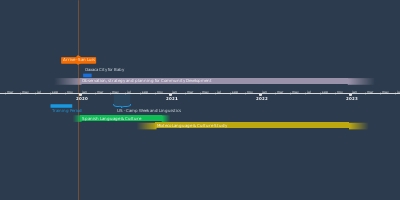 Jordan & Janna Flory - Beginning Timeline
Initial stages: Moving, Spanish, Mixtec language and culture...
Date: