Rank Organization (feb 1, 1945 – nov 1, 1955)
Description:
In post war Britain, during the period 1945-1955, the Rank Organization, with Michael Balcon at the helm, was the dominant force in film production and distribution. It acquired a number of British studios, and bank-rolled some of the great British film-makers which were emerging in this period.
Added to timeline: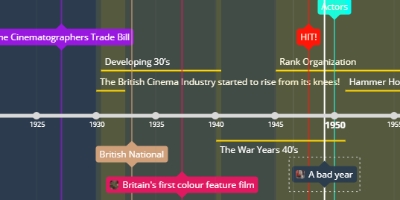 British Cinema History
Ознакомьтесь с данным ресурсом и составьте ленту времени в с...
Date: