British Attacks on Towns (oct 11, 1775 – jan 29, 1776)
Description:
The British soldiers had a job in the colonies. They would guard the towns and watch the colonist. Since they were still under Britain rule the colonists had to deal with this. The British would march around and keep the people under control. They failed during the Boston tea party and never woke up from their sleep.
Added to timeline: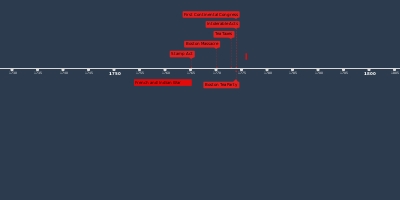 Causes of American Revolution
Causes of the American Revolution timeline.
Date: