Johannes Kepler (14h 24min, dec 27, 1571 y – 16h 13min, nov 15, 1630 y)
Description:
Born in 1571 to a lower class family. In his early life, Kepler exceled in school and found great interest in mathematics, astronomy, and philosophy (NASA).
Added to timeline: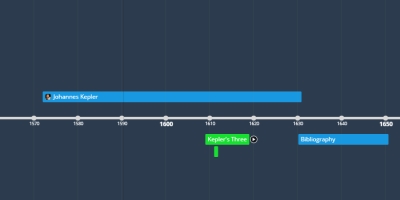 Johannes Kepler
A brief overview of his contributions to philosophy and astr...
Date:
Images: