The 1960s (jan 1, 1960 – 23h 59min, dec 31, 1969 y)
Description:
The 1960s was a decade of both war and change.
The Vietnam War was a traumatic experience for Americans. Thousands of young men and women died far from home in a war they did not understand. The Vietnam War was the first war that people protested against and the first war America had ever "lost.
The hippie movement, with their slogan of "make love, not war", was typical of this period.
Added to timeline: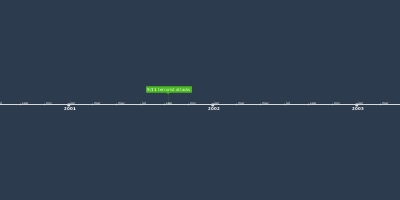 engelsk
Date: