14 magg 1948 anni - State of Israel
Descrizione:
Since the Holocaust, thousands of Jewish survivors sought a new life away from the destroyed European communities. Many of these ones, as well as Jews from Arab lands, migrated to Palestine due to it being the ancestral home of the Jews, even though it was now populated by millions of Arabic people. To try and solve this problem, the United Nations decided to partition the narrow area of land that is Palestine into two separate states; one for the Jews, and one for the Palestinians.
The partition immediately resulted in a war between the Jews and the Palestinian Arabs in November 1947. Eventually however, the Jews proclaimed victory and declared the independence of Israel in May of the following year. Despite this Jewish victory though, the conflict between the two peoples did not end, and the "Palestinian problem" would continue to remain in the Levant throughout the rest of the century.
Aggiunto al nastro di tempo: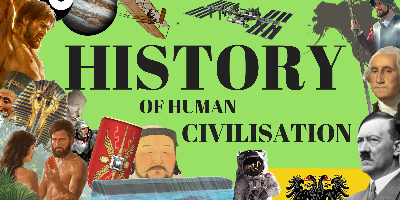 History of Human Civilization
This is a rough history of human migration, advancement, and...
Data:
Immagini: