jan 1, 1900 - Malagan Display Mask
Description:
Wood, pigment, fiber and shell
made for malangan, a cycle of rituals of the people of N.New Ireland. Also used as an I.D. for clans and to negotiate the transmission of right to land. Made for a single occasion then destroyed. Symbolic of things like: identity, kin, gender, death, and the spirit world.
Added to timeline: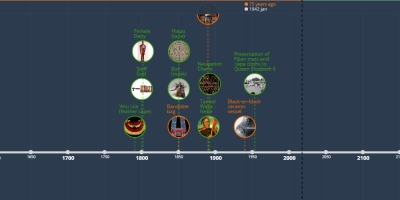 APAH Timeline
Date:
Images:
Geo: