19h 57min, may 13, 2500 y BC - Stonehenge
Description:
2550-1600 BCE
Bluestone, sarsen sandstone,
Wiltshire, England
A lot of planning and precision that went into planning this design. Lots of work and labor went into the construction during each of the phases.
During the second phase, those that were buried there were young males between the ages of 25-40 years old, in good health with little sign of disease or hard labor. These could have been leaders and of elite status.
Added to timeline: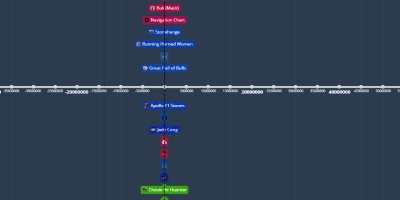 APAH
Date:
Images: