aug 25, 1916 - National Park Service
Description:
This is a governmental reform because the NPS is a government agency that manages national parks and many national monuments. This agency allowed the government to own parts of America, giving them more power.
"National Park Service." Wikipedia, Wikimedia Foundation, 1 Oct. 2017, en.wikipedia.org/wiki/National_Park_Service.
Added to timeline: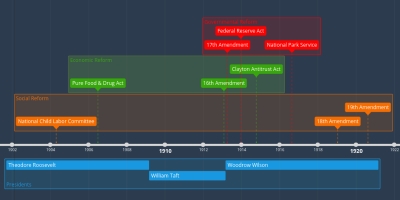 Progressivism
Date: