mar 19, 2003 - THE NATIONAL LIBRARY OF IRAQ
Description:
Following the invasion of Iraq by United States forces in 2003, the country entered into a state of turmoil. Looting and destruction became common occurrences in the capital city of Baghdad, and in April of that year, Iraq's national library and a nearby Islamic library were both victims of the destruction. The two libraries burned down in fires which had been set on purpose, though the group or individual who set the fire were never found. The national library held many rare volumes, including royal court records from the time when Iraq was part of the Ottoman Empire. The Islamic library contained one of the oldest surviving copies of the Koran, which was also destroyed in the blaze. Prior to the fires, both libraries had been looted, with copies of materials being taken for both personal gain and as a means to keep valuable documents safe in local mosques.
Source:
BBC News. "Prized Iraqi Annals 'Lost in Blaze.'" April 14, 2003.
Added to timeline: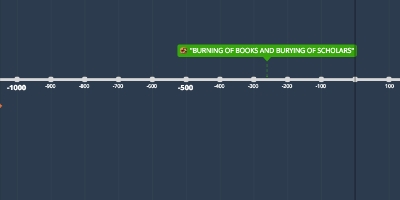 Burned Books
Date: