jun 12, 1649 - THE MERITORIOUS PRICE OF OUR REDEMPTION
Description:
William Pynchon was an English colonist who founded Springfield, Massachusetts. In 1649, he wrote a book titled "The Meritorious Price of Our Redemption," which critiqued the popular religious doctrine of his day, Puritanism. As the book spread throughout the Massachusetts colony, it gained notoriety for the negative view that Pynchon took on some aspects of Puritanism. When the book reached Boston in 1650, the General Court became aware of its contents. A committee of clergy was summoned to make a report on the book. This committee denounced Pynchon and his book as heretical. Following this announcement, Pynchon was forced to appear in court on multiple occasions and retract his statements. A counter pamphlet was written and distributed, and copies of Pynchon's book were collected and publicly burned.
Source:
"William Pynchon" in Dictionary of American Biography. New York: Charles Scribner's Sons, 1936. Gale Biography in Context.
Added to timeline: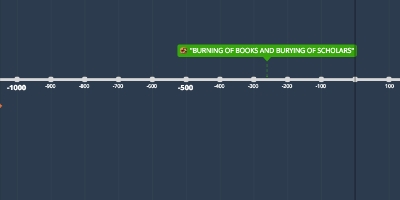 Burned Books
Date: