jan 1, 626 - Battle of the Ditch
Description:
A large Quraish army tried to attack Medina. Muhammad then ordered there to be a ditch made around the entire city. This ditch then stopped the cavalry of the Quraish which was the strongest part of the army and in the end the Muslims managed to win.
Added to timeline: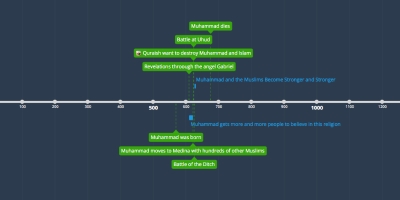 The evolution of the Islam
The evolution of the Islam and the steps of Muhammad to make...
Date: