jan 1, 1911 - Largest Chapel Pipe Organ Built
Description:
Built by M. P. Möller in 1911, the pipe organ in West Point Military Academy's Cadet Chapel holds the spot of biggest Chapel Pipe Organ in the world. When it was built it had 213 ranks and 14,195 pipes but now consists of 380 ranks, 874 speaking stops, and 23,236 pipes. It also contains the worlds largest "horseshoe" console. In the history of the chapel there have only been four organists.
Added to timeline: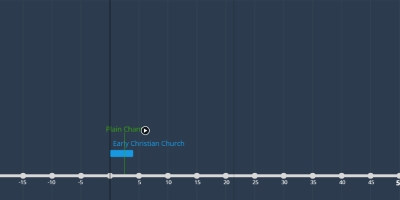 History of Music in Christian Worship
IN PROGRESS: An attempt to place significant musical events,...
Date:
YouTube: