jan 1, 1986 - CERCLA/superfund revised
Description:
CERCLA also enabled the revision of the National Contingency Plan (NCP). The NCP provided the guidelines and procedures needed to respond to releases and threatened releases of hazardous substances, pollutants, or contaminants. The NCP also established the National Prioritites List.
CERCLA was amended by the Superfund Amendments and Reauthorization Act on October 17, 1986.
Added to timeline: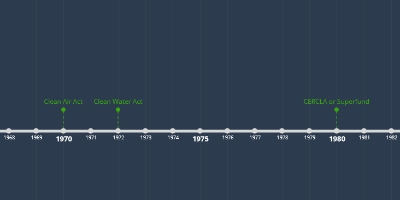 Enviornmental Timeline
APES- Block 4
Soughtout Onyeukpere
Date:
Images: