may 13, 1896 - George Méliès
Description:
-Marie-Georges-Jean Méliès, known as Georges Méliès, was a French illusionist and film director who led many technical and narrative developments in the earliest days of cinema.
-Méliès was an especially prolific innovator in the use of special effects, popularizing such techniques as substitution splices, multiple exposures, time-lapse photography, dissolves, and hand-painted color. He was also one of the first filmmakers to use storyboards.
-His most notable films include, A Trip to the Moon and the Impossible Voyage, which are considered the most important early science fiction/fantasy films.
Added to timeline: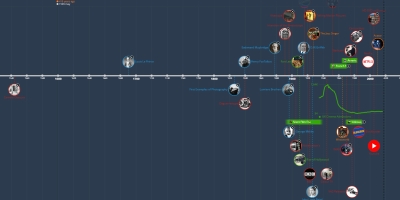 History of Film
Date:
Images:
YouTube: