jan 1, 1997 - Passion Conferences
Description:
Christian organization founded by Louie Giglio, that is known for its annual gatherings of mostly 18-25 year olds - specifically college students. Its purpose is "uniting students in worship and prayer for spiritual awakening in this generation." Also using Isaiah 28:8 as their theme verse. Passion Conference operates as a national conference touring all over the world and hosting in the United States. The biggest named speakers, worship artists and bands come together for weekends of worship and seminars. AMAZING.
Added to timeline: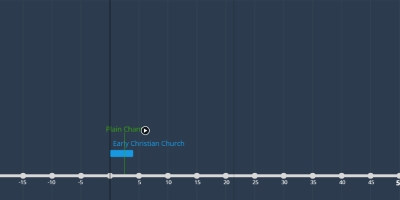 History of Music in Christian Worship
IN PROGRESS: An attempt to place significant musical events,...
Date:
YouTube: