jan 1, 1985 - Standalone hard disc recording
Description:
A hard disk recorder is a system that uses a high capacity hard disk to record digital audio or digital video. Hard disk recording systems represent an alternative to reel-to-reel audio tape recording and video tape recorders, and provide editing capabilities unavailable to tape recorders. One major advantage of recording audio to a hard disk is that it allows for nonlinear editing. Audio data can be accessed randomly and therefore can be edited non-destructively, that is, the original material is not changed in any way. Nonlinear editing is not inherent to every hard disk recording system, however. Different manufacturers implement degrees of this facility. The systems, which can be standalone or computer-based, typically include provisions for digital mixing and processing of the audio signal. Prior to the 1980's, most recording studios used analog multitrack recorders, typically based on reel-to-reel tape.
Added to timeline: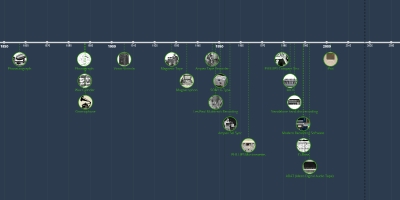 Unit 5: Music Technology in Context.
Date:
Images: