jan 4, 1826 - Frederick transferred for the first time
Description:
Douglass had remained Colonel Lloyd's plantation from birth to around the age of 8. At this age, he was given news that he was to be moved to Baltimore with Mr. Hugh Auld. This was a big transition for Douglass, because he had not seen much of the world, and he now had the chance to see Baltimore. Douglass being moved also shows that he was deserving and, or trusted enough and this experience would allow him to grow.
Added to timeline: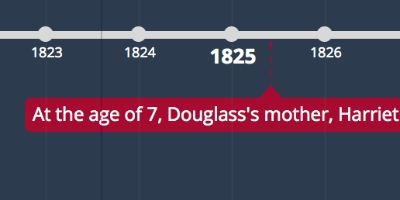 Frederick Douglass
Click on each event and read caption.
Date: