mar 2, 2015 - Slack: 500k user info leaked
Description:
http://thenextdigit.com/19403/slack-confirmed-500000-users-personal-info-leaked-hackers/
No of records compromised: 500,000 email addresses and other personal account data (phone number, Skype ID, etc)
Slack's blog confirmed that Slack's hashing function is bcrypt with a randomly generated salt per-password. We have seen so many unauthorized database incidents before. Haven't we? Think about HipChat and Twitch. It was not too long before they experienced similar breach.
Added to timeline: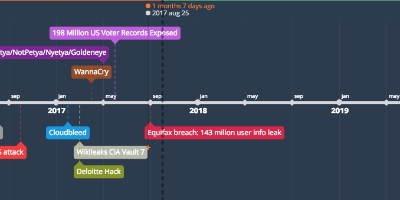 CyberSecurityAssessor.ninja
Date: