nov 7, 2013 - Adobe 150 million users data hack
Description:
https://www.theverge.com/2013/11/7/5078560/over-150-million-breached-records-from-adobe-hack-surface-online
Adobe Systems (ADBE) announced that hackers had accessed personal data for nearly 38 million of its customers: names, encrypted credit or debit card numbers, expiration dates and other information.
But in early November, respected security blog Naked Security revealed that hackers had published data for a whopping 150 million Adobe customers. The blog also claimed Adobe did not encrypt customers' credit and debit card numbers.
Adobe, however, stood by the 38 million figure.
Added to timeline: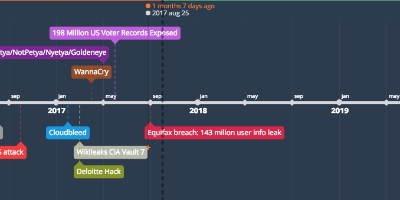 CyberSecurityAssessor.ninja
Date: